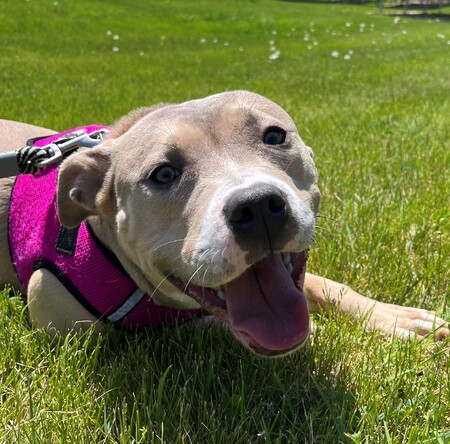 Kane County Animal Control Pet of the Week
KCAC's Adorable, Adoptable Pet of the Week is written by Tecla Metzel of Kane County Animal Control. 5/21/2023 6:00AM
​
Most dogs have big hearts and beautiful souls that shine through them into the universe. These dogs are worthy of being part of a great family that will show them all the love and caring they need and deserve throughout their lives. In return, the dog will bestow on their chosen family all of their love and loyalty for the rest of their lives.
Not every canine is so lucky, however. So many dogs are abandoned and left alone to fend for themselves. Living on the streets, foraging for anything to eat and trying to find shelter to stay out of the elements can put a strain on a dog's immune system, just as it would a humans.

When Serena first arrived at KCAC, she wasn't feeling well, but happily through the restorative efforts of the kennel staff as well as the Kane County veterinarian, she has made it to the positive side of her medical issues.
For this 1-year-old spayed tan and white Pit Bull terrier-mix who is never without a smile on her face, life has changed from difficult to mellow, from not knowing where her next meal is coming from to a sense of trust and acceptance. She greets every day with a happy dog demeanor from the top of her head to the tip of her tail while generating a perfect mix of energy and relaxation.
She is now looking for that forever family that will accept all of her greatness and bestow on her as much love as she deserves. She doesn't mind sharing her space with other dogs as long as she can have a loving family by her side to give her encouragement and support.

Serena enjoys days filled with running, chasing and playing and nights of cuddling, belly "scritches" and lots of kisses and hugs.
Are you able to give her the exercise she needs along with all the love she craves? In return, she will give you all of her love. What a deal!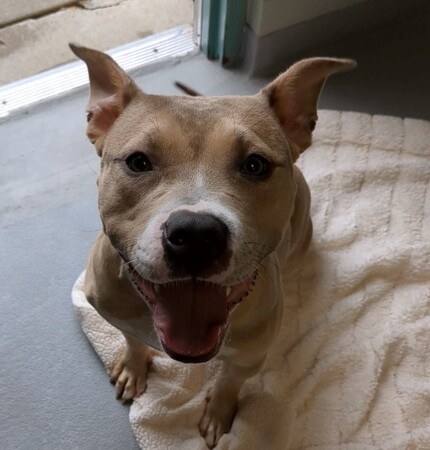 How to Adopt
For more information regarding Kane County Animal Control's adoptable animals and for an adoption application, please go to www.kanecountypets.org.
All Kane County Animal Control adoptable cats and dogs are spayed/neutered, microchipped, up-to-date on all vaccines including rabies. They are tested for feline leukemia/FIV and heartworm.
The adoption fee for dogs is $200 and $100 for cats. Adoption of two dogs is $300 and it is $150 to adopt two cats.   
KCAC's Adorable, Adoptable Pet of the Week is written by Tecla Metzel of Kane County Animal Control.

"A dog is a heart on four legs." – Irish saying