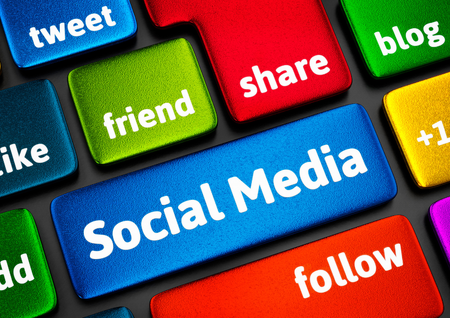 Kane County Judges Return to Class with Insightful Lesson about Teens Misuse of Social Media
by Kane County Connects Staff 8/23/2022 8:00AM
As the new school year begins, so does an important student-oriented program about the real-life consequences of sending a text, posting on social media or sharing a video. Misuse of technology can lead to criminal charges, a permanent record or in the most extreme circumstances, loss of life.
Those issues are addressed in a statewide program developed by two Kane County judges. The hour-long presentation, 'Worries of the World Wide Web' is geared towards students in middle school and takes an eye-opening look into the potentially criminal and sometimes devastating after effects of cyber bullying, electronic harassment and sexting/pornography.

"What students need to understand is the moment they press send on social media, they lose control over what they just sent," said Hull. "The text or picture, which they thought was private, can be forwarded, posted, and/or shared with anyone on the internet. The end result is that "private" picture or text just became available to everyone online."
The origins of the program stem from concerns middle school teachers shared with Kane County Judges Susan Boles and Clint Hull about the harmful repercussions' students were dealing with because of social media. Boles and Hull set out to create a narrative with students, using real life examples of what may seem to be private texts, pictures and video that actually weren't.
The students are confronted with the reality of how their actions could land them in the court system, no matter what their age, and what that could mean for them years later as adults. 'Worries of the World Wide Web' has been updated to include the most recent social media applications, examples of ways teens are hiding their interaction online from adults and new or revised laws governing the abuse of technology.

"Judge Hull and I have seen the devastating results that can happen to a young person because of one bad decision," said Judge Boles. "If we can get these students to think, 'Wow, that could be me or I didn't realize what could really happen because I forwarded a picture or a text' then we have taken the first steps in changing a young person's understanding about how action leads to accountability."
The 'Worries of the World Wide Web' also addresses the alarming ties between social media, specifically cyberbullying, and teen suicide. According to the Centers for Disease Control (CDC), suicide is the third leading cause of death in younger people ages 15-19 years.
The Judges will be presenting 'Worries of the World Wide Web' on September 20, 2022 at Wredling Middle School in St. Charles and in Chicago at Lincoln Park Elementary school on September 29, 2022. The Chicago event will be followed by a discussion and short presentation with parents.
Click here for a video preview of the presentation 
VIDEO
To schedule a 'Worries of the World Wide Web' presentation for your school, please contact Christy DeChristopher
at (630) 406-7457 or dechristopherchristy@16thcircuit.illinoiscourts.gov