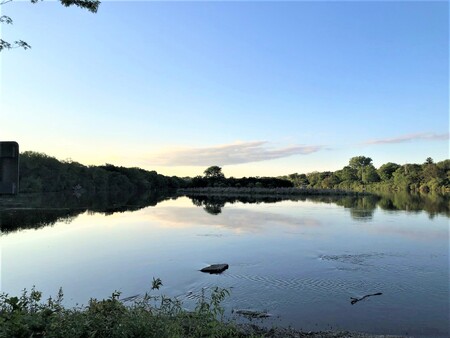 Funding Flowing to the Fabulous Fox! Water Trail
Kane County Connects Staff 4/17/2023 10:00AM
Kane County's Fabulous Fox! Water Trail is among nearly 90 projects recently awarded state funding to promote tourism. The money comes from the Illinois Department of Commerce and Economic Opportunity to support local festivals and attractions and drive tourism across the state.
Kane County was awarded $270,000 to pursue infrastructure and marketing the Fabulous Fox! Water Trail.
The Water Trail is an existing route between Wisconsin and Illinois along the Fox River that both states have been working on to market as a tourism destination.  One of the goals of the coordinated effort is to provide strategic infrastructure improvements and signage to enhance water trail access, so visitors can enjoy a variety of activities including paddling and fishing as well as existing historic/cultural sites, restaurants and shopping.  
The Fabulous Fox! Water Trail is an important part of the promotional campaign to encourage people to visit the Fox River, enjoy its beauty and recreation while at the same time recognizing its value as an environmental asset to the region. 

In 2022, the Kane County Board approved $1,200,000 of American Rescue Plan funding for planning, marketing, and infrastructure for new and improved access and signage for the section of the Fox River in Kane County .

​The team developing the Fabulous Fox! Water Trail has also applied for designation as a National Water Trail through the National Park Service which  would further expand promotion and visibility of the Fox River. 
Maps, itineraries and information on access sites can be found at fabulousfoxwatertrail.org​. 

Several Kane County communities were also awarded indivudal funding from the same state grant.  READ MORE