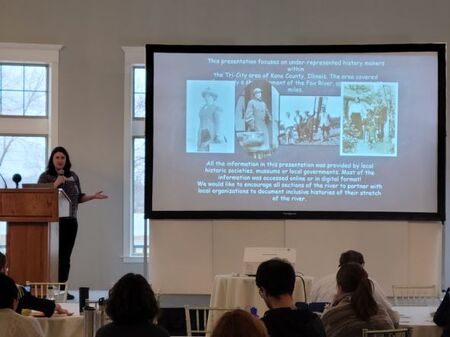 Kane County Officials Present At Annual Fox River Summit
Kane County Connects Staff 3/29/2023 6:00AM
Kane County took part in the recent Fox River Summit providing three presentations about the River. The summit is an annual gathering of individuals concerned about the Fox River Watershed from Illinois and Wisconsin. The event highlighted issues facing the river, and it was also an opportunity to celebrate success stories along the Fox.

During the summit participants heard from Karen Ann Miller, Executive Planner with the Kane County Development Department and Illinois Co-Chair of the Fabulous Fox! Water Trail (FFWT). Miller reviewed plans to develop a professional marketing plan for the water trail. Funding was approved in 2022 for the blueprint which will build on the economic development potential the FFWT could bring to the region.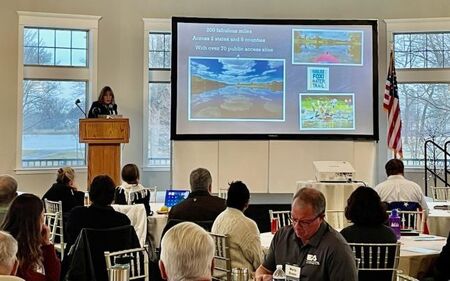 Julia Thavong, Preservation Planner for the Kane County Development Department, also gave a presentation. She showcased the women trailblazers, African American freedom fighters and immigrants who followed the Fox River to better their lives and su
rroundings. Thavong has also worked to document historic aspec
ts of the Fox River for inclusion in the Fabulous Fox Water Trail application to the National Water Trails program.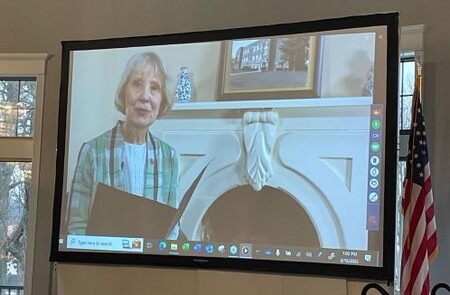 Kane County Chair Corinne Pierog appeared in a video message thanking the participants for their unwavering dedication as caretakers of the Fox River. She also talked about a new economic plan to promote the River as a place for tourism and the ongoing need t
o protect it from plastics and road salt.    
The Fox River Summit is in its 11th year. Lectures and presentations given during the summit are expected to be available
here
in the near future.