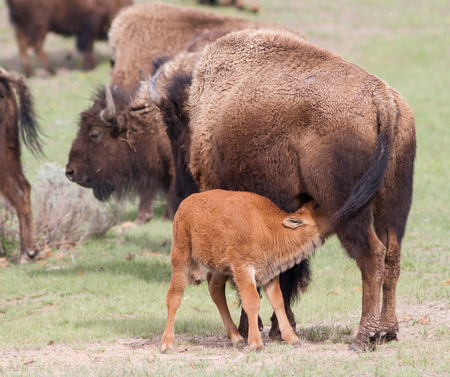 Forest Preserve Wants to Bring Bison to North West Kane County
Kane County Connects Staff 3/20/2023 9:00AM
The Forest Preserve of Kane County is seeking funding to build an enclosure in the Burlington Prairie Forest Preserve to house a small herd of Bison.

The Bison reintroduction project would assist in restoring tallgrass prairies and would provide natural management of the grassland in the forest preserve. Between 70% to 90% of the Bison's diet is grass.
Wildlife experts say Bison graze on grasses at different heights, providing nesting grounds for birds. They also roll around and pack down the soil in depressions in the ground know as wallows. Their wallows fill with rainwater and offer breeding pools for amphibians and sources of drinking water for wildlife across the landscape.
Bison, also known as Buffalo, are native to Kane County. Fermilab in Batavia has housed a herd of bison since 1969. In 2021 the McHenry County Conservation District leased 180 acres of pastureland at Pleasant Valley Conservation Area in Woodstock to a Bison management company to raise young bison on an oak savanna pasture.
The American bison nearly went extinct in the 19th century. Thanks to conservation efforts, Bison are no longer an endangered species.