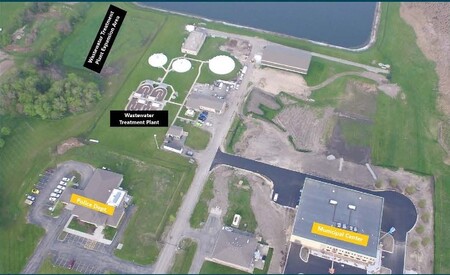 Illinois EPA Invests Over a Half Billion Dollars in Drinking Water and Wastewater Projects Including Two in Kane County
Kane County Connects Staff / Illinois EPA Media Release 8/25/2023 5:00AM
​
​Two Kane County communities are among a list of local governments and water districts to receive low interest loans from the State.  The loans will fund wastewater, stormwater and drinking water projects.
In total for fiscal year 2023, Illinois Environmental Protection Agency (EPA) issued over $803 million in low-interest loans for water infrastructure.
The City of Batavia has been awarded $38 million-dollars in funding.  According to the EPA the City will use the funding to upgrade/rehabilitate the Wastewater Treatment Facility to address excess flow and odor control issues. Specific activities include the removal and replacement of the existing primary clarifiers and excess flow clarifier; final clarifier rehabilitation; headworks replacement; replacement of the existing ultra-violet disinfection system; the installation of a rotary drum thickener, six progressive cavity pumps and six submersible pumps; and the installation of sanitary sewer and 14 manholes.
Village of Pingree Grove has been awarded $51 million-dollars in funding.  The EPA says the Village will use the funding to construct a new wastewater treatment plant to double the existing daily average flow, while improving the treated effluent quality to meet phosphorous limits. The project includes construction of a new preliminary and primary treatment building and construction of a new influent pump station, in addition to other related construction and all appurtenances. The Village will abandon the existing preliminary treatment building and demolish the existing chemical feed building. This plant expansion is designed to serve the expected growth of Pingree Grove over the next 20 years. The proposed improvements will ensure the plant is compliant with current and future NPDES permit requirements, while improving the operational reliability and flexibility of the entire plant.
Illinois EPA's State Revolving Fund (SRF) includes two loan programs, the Water Pollution Control Loan Program (WPCLP) which funds both wastewater and stormwater projects, and the Public Water Supply Loan Program (PWSLP) for drinking water projects. Both programs provide funding at a low interest rate of just 1.24 percent for State FY23. These SRF programs receive federal capitalization funding annually, which is combined with state matching funds, interest earnings, repayment money, and periodic bond sale proceeds, to form the source of financing for these infrastructure projects.