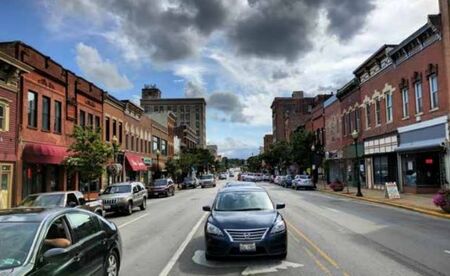 Broadway Street in Aurora in Line For a $3,000,000 Facelift
Kane County Connects Staff 8/18/2022 9:00AM
Broadway Street in downtown Aurora is among 50 commercial corridors and main streets throughout Illinois to benefit from a $215 million capital revitalization program.
Aurora was awarded $3 million dollars from the Rebuild Illinois (RBI) Downtowns and Main Streets Capital program for corridor street and streetscape improvements along Broadway St. in the downtown area.
The program, administered through the Illinois Department of Commerce and Economic Opportunity, is designed to support local commercial corridors with concentrations of businesses that experienced difficulties during the pandemic due to declining foot traffic, tourism, and business from downtown offices.
The grants will support projects that will revitalize commercial hubs, beautify and modernize downtowns, address critical infrastructure needs, boost jobs and improve the quality of life for residents.
Source: State of Illinois Media Release