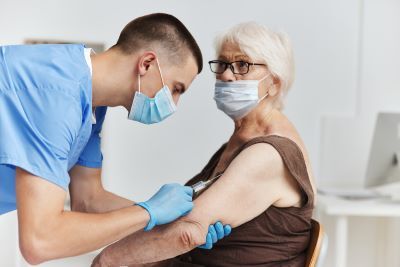 CDC Panel Recommends More Potent Flu Vaccine For 65+ Population
Kane County Connects Staff 6/24/2022 6:00AM
An advisory panel for the Centers for Disease Conrol (CDC) is recommending a newer, more potent version of the flu vaccine for those aged 65+.
The panel recently met and unanimously recommended the​​ new vaccine because it could provide more protection or longer protection ​than regular flu vaccines currently provide for seniors.
​The panel's recommendations usually are adopted by the CDC, and become the government's guidance for U.S. doctors and their patients. This would be the first time the government has stated a flu vaccine preference for older adults. 
To read additional information about the flu vaccines, including the newer vaccine for those 65+, visit the CDC website here​. ​

​SOURCE:  Associated Press