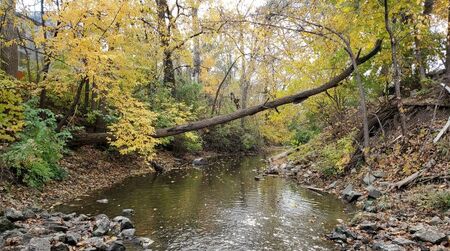 Help Improve and Protect Indian Creek in Kane County
Kane County Connects Staff 7/25/2022 11:00AM
Chicago Metropolitan Agency for Planning (CMAP) is developing the Indian Creek Watershed-based Plan with organizations and communities in and around this watershed, which straddles southeastern Kane and southwestern DuPage counties.
This project aims to improve and protect the water quality and habitats in the watershed; Indian Creek; its tributaries, wetlands, lakes, and ponds; and the Fox River.
CMAP is calling for input from the public to help shape project recommendations, establish monitoring programs, update plans and policies, and create outreach and educational activities aimed at improving and protecting the quality of the Indian Creek watershed planning area.
The deadline to submit input is August 1, 2022.