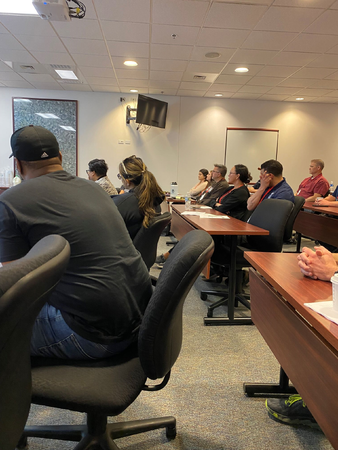 Kane County Offers Training to Assist Military Veterans in Crisis
Kane County Connects Staff 5/11/2023 8:00AM
​
Over three dozen police officers and social workers attended a unique training opportunity hosted by the Veterans Assistance Commission of Kane County (VAC) and Kane County Sheriff's Office.   For the second time VAC offered a presentation by the U.S. Department of Veterans Affairs (VA) on how to help military Veterans in crisis as well as an introduction to the 16th Judicial Circuit's Veterans Treatment Court.    

"The training teaches first responders strategies on de-escalation and provides resources at the local, state, and federal level that can assist them in finding immediate help for a veteran in crisis," said Kane County Veterans Assistance Commission Superintendent Jake Zimmerman. 
Those resources may include: outreach for PTSD, suicide prevention, health care, homelessness, drug and alcohol abuse, family support, employment and transportation primarily through Hines VA hospital.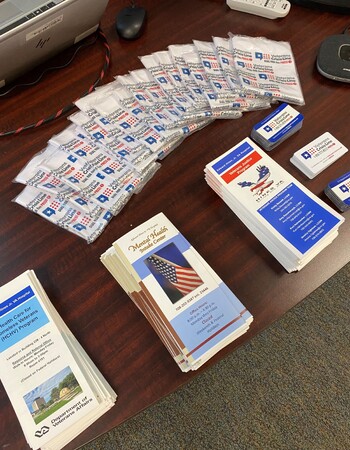 Of the 38 training attendees, many were Veterans themselves and were familiar with the emotional, physical and behavioral challenges some former military members face post-discharge.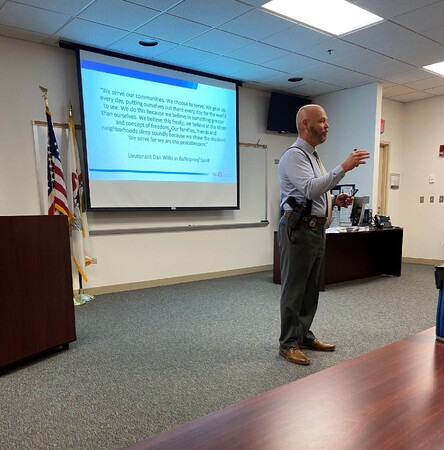 According to VA, the experience of military service can amplify day-to-day struggles and many Veterans in crisis are hesitant to get the help they need.  The result can range from addiction to self-harm. 
"There is a very strong interest by law enforcement for this sort of training attracting participants not only from Kane County but also the surrounding counties of McHenry, Kendall and Will," said Zimmerman.
For Veterans who find themselves in the legal system in Kane County, there is the Veterans Treatment Court that helps qualifying military service members facing non-violent  crimes successfully complete mental health and substance abuse treatment.  To locate benefits, support and services for a Veteran in your life, go to the Kane County Veteran's Assistance Commission at https://www.countyofkane.org/pages/veterans.aspx
​