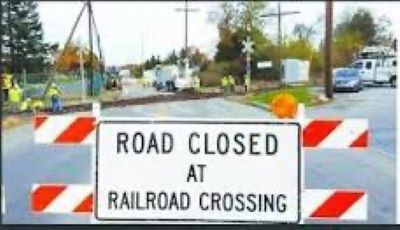 UPDATE! Railroad Crossing to Close in Big Rock Township
Kane County Connects Staff 7/8/2022 10:00AM
Some good news on a change in plans for the closure of the BNSF railroad crossing on Rhodes next week.
Based on additional discussions with the contractor, Rhodes St. will only be closed completely on Thursday July 14, and will reopen on Friday morning. So the crossing will only be closed for one full day (24 hours) on Thursday.
Hopefully this will reduce the problem and inconvenience to residents and emergency responders.
Check the Big Rock Township Facebook for further updates.
Source/Big Rock Township Facebook Page