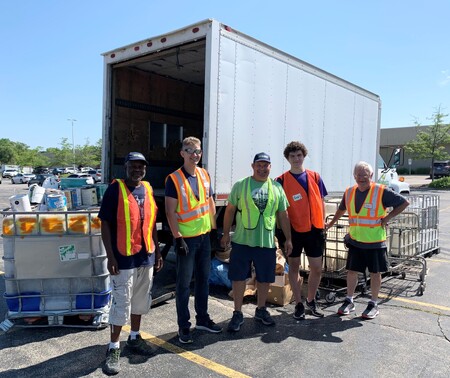 Kane County's Annual Recycling Extravaganza Draws Numbers Back to Pre-Pandemic Levels
Kane County Connects Staff 7/11/2022 11:00AM
According to Kane County Recycling Coordinator Clair Ryan, 778 vehicles with items to recycle drove through Saturday's event in St. Charles.

While the final numbers on what and how much people recycled will take time to tabulate, Ryan says 55 bicycles were collected. The used bicycles will be refurbished and donated back to comm
unities where they ar
e neede
d.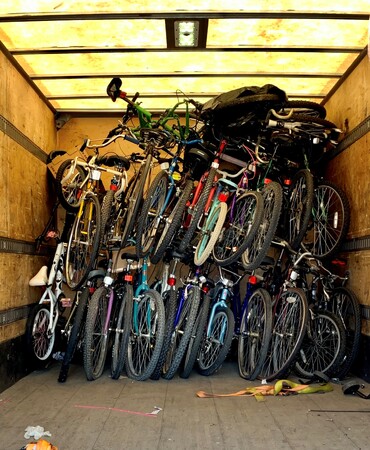 During the recycling event, volunteers filled four large drums of fluorescent light tubes. The tubes will be broken down by a compan
y that specializes in removing the glass and aluminum, while safely containing the mercury inside the tubes.
Also collected: latex paint, aerosol cans, styrofoam, books, scrap metal, electronics, clothing and batteries.

The majority of people who dropped off recyclables were from the cities of St. Charles and Geneva. In addition, 10% came from outside of the area where opportunities to unload hard to recycle ma
terials are limited.
Kane County will host a document shredding event on August 13 at 540 S. Ra
nd
all Road in St. Charles.
In a
d
dition to recycling events, Kane Count
y operates three recycling centers in Aurora, Batavia and West Dundee. For more information go to
www.countyofkane.org/recycling​
.