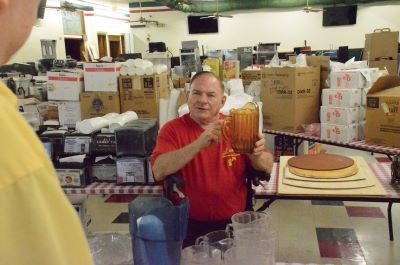 Get a Slice of History During Luigi's Pizza and Fun Center Online Auction
Kane County Connects Staff 7/24/2022 7:00AM
​
Loyal patrons and fans of the iconic Luigi's Pizza and Fun Center in Aurora, can still grab a slice of history during a two day online auction.
Luigi's, located at 732 Prairie St. in Aurora, was closed for good back in June.  The longtime owner, Bill Poss, announced he was set to retire after 41 years in the business.  
The online auction will begin at 10:00 a.m. July 26 and July 27, and bidders can snag a myriad of items associated with the Aurora  entertainment venue including arcade games, beer/alcohol signs, high top tables and chairs, a full line of commercial kitchen equipment and even vests and equipment for laser tag.  

Luigi's became a much-beloved and popular establishment over the years for birthday parties, community and school events, fundraisers, etc.

Photos of sale items are posted at https://www.grafeauction.com/events/upcoming.

Poss said he will sell 12-inch pizzas for $5 cash only on both auction days. Cheese, pepperoni and sausage and pepperoni are choices.

Call (630) 756-5451 for more information. ​

SOURCE:  Al Benson

​