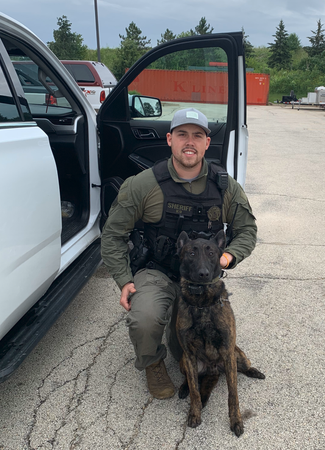 Kane County Sheriff's Office Mourns Loss of K-9 Hudson
Media Release Kane County Sheriff's Office 5/25/2023 9:00AM
K-9 Hudson was named for a State Trooper killed in the line of duty several years ago and was assigned to the Kane County Sheriff's narcotic detection unit. according to the Sheriff's Office.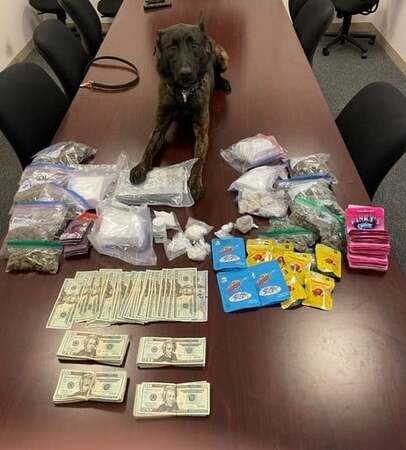 "This is a big loss for us," said Kane County Sheriff Ron Hain.

The Dutch Shepherd had been with the County for about 3 years.
Kane County has the largest K-9 unit outside of Cook County.

Media Release - Kane County Sheriff's Office 5/24/23

At approximately 1:57 PM the Kane County Sheriff's Deputies received information of a vehicular hijacking that had just occurred in Aurora, Illinois. Deputies learned of the vehicle description, description of the male occupant, along with the information that the subject was armed with a handgun.
During the subsequent investigation, the Kane County Sheriff's Office located the vehicle in question in the area of Randall Rd and Silver Glen in the South Elgin area. A traffic stop of the vehicle was attempted, but the vehicle refused to stop and deputies initiated a pursuit.
The initial investigation indicates that the hijacked vehicle, described as a gray Honda Accord, had fled from police throughout the central and northern portions of Kane County before the pursuit ended with the offending vehicle being stopped by Kane County Sheriff's Deputies at Randall and Fabyan Parkway. It should be noted that the individual identified in the Honda Accord was the same individual that had fled from other officers from various agencies in days prior.
When the Kane County Sheriff's Office stopped the Honda Accord, a deputies K-9 was deployed to subdue the offender as he displayed a weapon toward deputies. An exchange of gunfire occurred and K-9 "Hudson" and the offender were struck. K-9 Hudson has succumb to his injuries. The suspect was later pronounced dead at a local hospital.
Per agency protocol, the deputies involved in the incident were transported to other local area hospitals with no reported injuries.
If anyone witnessed or has any information regarding the crash, we ask that they call the Kane County Sheriff's Office Investigations division at 630-444-1103.