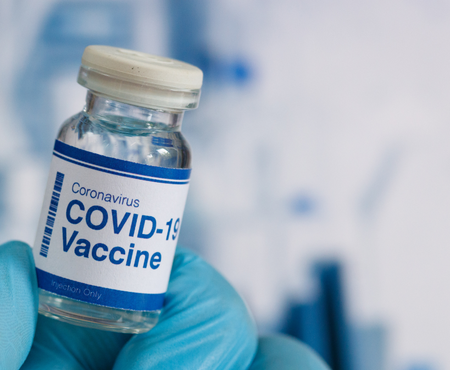 Fall 2023 COVID Vaccines in Kane County
Kane County Connects Staff 9/19/2023 10:00AM
​
The Centers for Disease Control advisory panel recommended the new COVID-19 vaccines developed by Moderna and Pfizer for everyone over the age of 6 months.

UPDATE September 19:  Kane County Connects subscribers report  that while you are able to get appointments at Walgreens and CVS pharmacies, most insurance companies have not updated their systems with the coding for this year's vaccine. Therefore, some customers were turned away because pharmacies were unable to process the vaccine through insurance.  It is recommended to check with your insurance carrier prior to visiting your pharmacy. 


The Illinois Department of Public Health (IDPH) states the shots will help prevent hospitalizations and severe outcomes and are especially important for those who are over 65, immunocompromised or have chronic medical conditions.

The new COVID vaccine will be available through primary care providers, pharmacies (currently participating – CVS and Walgreens) and local federally qualified health centers.  Insurance plans will cover the COVID-19 vaccines, but patients should check with their insurance providers before scheduling their appointments as some pharmacies or healthcare providers might be considered out-of-network.  Individuals with either Medicare or Medicaid will have access to COVID-19 vaccines at no cost. ​
A quick check of local Walgreens and CVS pharmacies finds appointments for the vaccines are being offered online. 

Children under age 19, with Vaccines for Children (VFC) and Children's Health Insurance Plans (CHIP), can obtain the new COVID vaccine through the Kane County Health Department (KCHD).
KCHD will be offering the gap immunization program for qualifying children as the supply becomes available.  To schedule an appointment at the KCHD, call 630-208-3801.

"It is crucial to reemphasize the importance of getting vaccinated not only to protect yourself but also to control the spread of the virus in our community," said Michael Isaacson, KCHD Executive Director.  "The KCHD is committed to promoting public health and safety and getting vaccinated is a key component in these efforts."

The IDPH and KCHD also share a concern for another seasonal 'tripledemic' of COVID-19, RSV and flu.  Last winter, the three respiratory viruses were responsible for the most hospitalizations.

The newly approved shots for COVID are considered safe when given at the same time as other vaccines for the flu and RSV.
For additional information and current updates about COVID-19, visit the KCDH's website at KaneHealth.com or call the health department at 630-208-3801.
Additional resources and COVID-19 data can be found at https://dph.illinois.gov/covid19.html.​

The federal government has established a website that provides an all-purpose toolkit with information on how to obtain masks, treatment, vaccines and testing resources for all areas of the country at: https://www.covid.gov/.
​