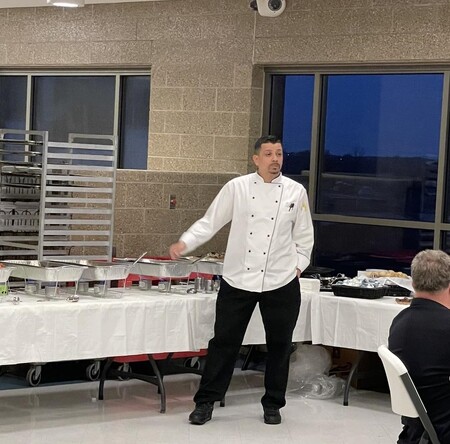 VIP Dinner at the Sheriff's Office Showcases Former Detainee's Achievements
Kane County Connects Staff 3/1/2023 3:00PM
​
Kane County Sheriff Ron Hain recently hosted a dinner, prepared and served by Chef Porfirio Roman-Ramirez.  Chef Porfirio comes back to the jail to teach a cooking class inside the Kane County jail kitchen.  The class gives the detainees a trade that may ultimately help them find a job when they are released from custody.   It's part of the Sheriff's Recovery Pod, which is a section of the jail dedicated to addition treatment.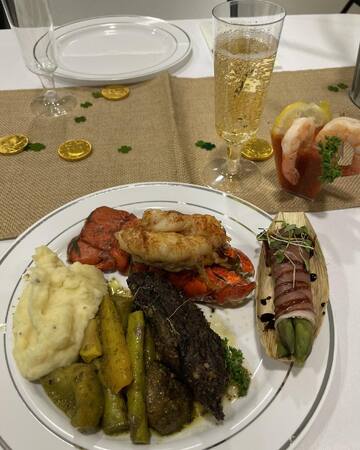 Chef Porfirio who was detained for a time at the jail on a drug offense served up surf and turf with his specialty mashed potatoes and mixed sautéed veggies during the VIP dinner at the Sheriff's Office. 
Sheriff Hain hopes to make the dinner an annual event.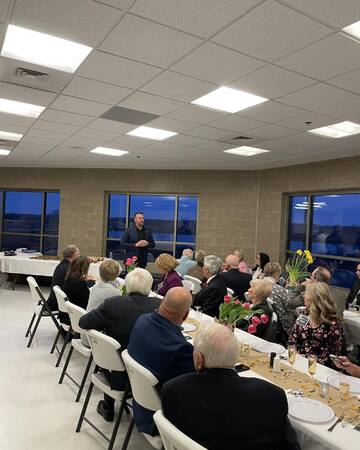 Source/Kane County Sheriff Facebook Page