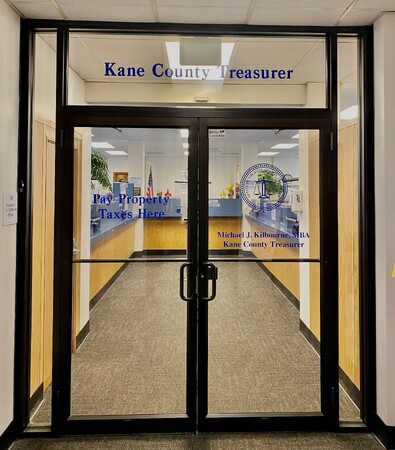 Rising Interest Rates Good for Investments
Kane County Connects Staff 11/26/2022 9:00AM
Following years of low interest rates, Kane County Government investments are benefiting from rising rates.
"The Treasurer's office invests the County's money with three mindsets; safety, liquidity and then return," said outgoing Kane County Treasurer Michael Kilbourne. "We want to keep Kane County's money is there when you need it."
Until recently, most of the investments made by the Treasurer's office were tied to a rate of return of 1.79%. Today, any new investments are receiving upwards of a 5% revenue return, according to Kilbourne.

"The return on investments accounts for Kane County have been increasing month to month, from 124 basis points in June, up to 207 basis points in October." As a point of reference, the rate of return in April 2021, when I took office was 71 basis points."
Kilbourne, stated at an earlier meeting that the office was only purchasing bonds with no more than a three-year term in order to give the incoming Treasurer more flexibility with investing.

Typically, bonds purchased by the Treasurer's office and prior office holders carried a five-year term and are held until the term expired.
In his final appearance before the Kane County Finance and Budget Committee, Kilbourne said it had been an honor and pleasure to serve the residents of Kane County over the last 20 months Kilbourne said the incoming Treasurer elect, Chris Lauzen, has already met with key staff members to prepare himself for the first day on the job, which is December 1, 2022.