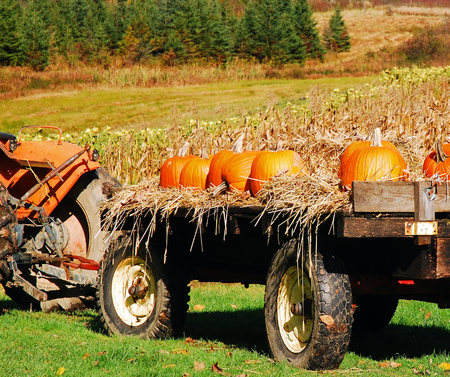 How Kane County is Helping Grow 'Agritainment'
Kane County Connects Staff 10/10/2022 7:00AM
The Kane County Board is considering steps to make it easier for farmers and local food businesses to more easily add farmstands and even an "agritainment" aspect to their operations.

The goals are to make it easier for local growers to sell their products directly to consumers, as well as for consumers to access healthy food products and share in the farm experience through purchases, activities, entertainment and events.

Agritainment, a variation of agritourism, draws people to farm activities, such as picking apples or pumpkins, visiting farm animals, or getting lost in a corn maze. Through adding a farmstand and/or agritainment activities, farmers can earn additional income and visitors can purchase farm fresh foods while learning more about agriculture.

The Kane County Development and Community Services Department has proposed several text amendments to the Kane County Zoning Ordinance. The proposed amendments are in response to farmers and local food businesses who are interested in selling locally grown food and agritainment activities.

The proposed amendments will also provide several new definitions that address the County's growing agritourism industry and streamline administrative approvals for permits. The issue is expected to go to the full County Board for a vote by the end of the year.

The vario

us amendments to the section of the Kane County Code, Chapter 25, governing zoning in unincorporated areas of the County are posted

here

.