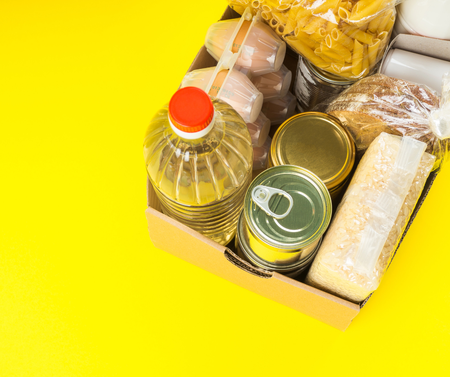 Kane County Awards $2.5 million to Northern Illinois Food Bank
Public Information Office Intern Gabe Kertesz 6/19/2023 10:00AM
​

The Kane County Board has voted to allocate $2.5 million in federal COVID-19 recovery funds to the Northern Illinois Food Bank, one of the largest food banks in the state.  The funding comes from the American Rescue Plan Act, passed by Congress in 2021, which authorized $350 billion to be granted to state and local governments to manage the lasting impacts of the pandemic.
The County has used the funds received so far on a number of projects and programs, ranging from public health and public safety to economic development, the protection of children, transportation for Veterans and water resource management.  All of these projects were intended to assist Kane County residents in the wake of the economic hardship caused by COVID.
Based in Geneva, the Northern Illinois Food Bank​ vision is to "serve our neighbors in 13 counties with dignity, equity and convenience."  They currently provide 250,000 meals a day to hungry Illinois families through partnerships with local charities such as food pantries, soup kitchens and shelters.
The Northern Illinois Food Bank, and other food banks like it, have struggled since the onset of COVID-19 in 2020.  The pandemic hit economically disadvantaged people harder than most; the Northern Illinois Food Bank has seen a 50% increase in the number of people requesting meals since 2020.  More recently, the organization saw a 42% increase in individuals served in fiscal year 2023 (as of April) compared to 2022. 
Funding and food donations to the Northern Illinois Food Bank has decreased since the height of the pandemic in 2021.  Private funding has dropped 27% and government funding has decreased by 52%.  Government food donations have also declined by 73% while private food donations have decreased by 8% since 2021. 
​​In fiscal year 2022, the Northern Illinois Food bank distributed over 10 million meals in Kane County, providing for over 50,000 people who experience food insecurity.