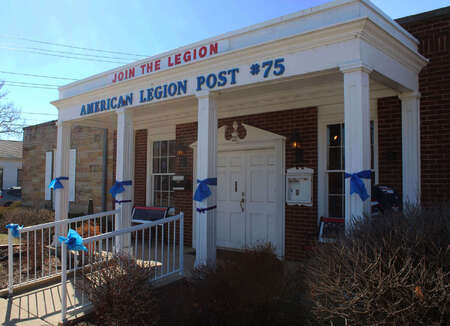 Kane County Offers Grants to Veterans Service Organizations
Kane County Connects Staff 6/5/2023 7:00AM
The Kane County Board recently approved $650,000 in funding to ensure Veteran Service Organizations (VSOs) are able to continue providing support for area veterans and their families.

According to the Kane County Veterans Assistance Commission, Kane County is home to 18,644 veterans, making it Illinois' seventh most veteran-populated county.
VSOs are instrumental in offering financial support, access to food, transportation, medical help and social support.   The organizations ability to raise funds during the pandemic was limited while the VSOs cost to maintain services continued to increase.
The funding can be used by the VSOs to pay for mortgage, rent and utilities.
Grant amounts range from $10,000 to $200,000.

In order to be eligible to apply for assistance under this program, organizations must meet the
following criteria:

Be fully incorporated and operating as a 501(c)(19) Veteran Service Organization

(VSO) as of Jan 1, 2019.
The VSO post must maintain a mortgage or lease within Kane County, Illinois during 

the eligible expense period (

3/3/21 - 4/26/23).
Deliver services from a facility that is physically located within Kane County.
Provide, as its primary mission, services and/or aid to Kane County Veterans.
B

e in good standing with all applicable federal, state, and local standards and

requirements.
Applications for the grants are now open and can be found by clicking here ​or going to www.countyofkane.org/ARPA.   The deadline to apply is June 26, 2023.

The grants are paid for through the County's state and local fiscal recovery funds.