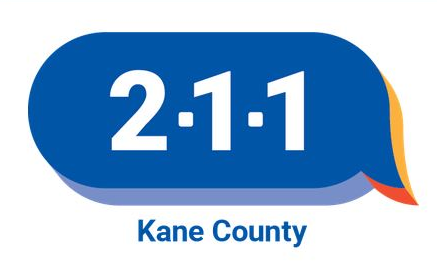 Kane County Answers the Financial Call for 211
Public Information Office Intern Gabe Kertesz 7/20/2023 9:00AM
The Kane County Board has authorized the use of $300,000 to maintain the 211 phone system in Kane County.  Kane County originally created a 211 system near the start of the COVID-19 pandemic to help those struggling because of the pandemic and its effects.
​The 24 hour a day, seven day a week phone service is designed to be a resource for callers who need information or direction to respond to a crisis in their lives.  211 callers can find immediate assistance in finding resource for food, shelter, counseling, income supports, employment, healthcare, and services for specialized populations" which includes the elderly and those with disabilities. 
According to Lisa Foydel, the Director of Community Engagement for Fox Valley United Way, in the second quarter of this year,  a majority of calls to the 211 systems in Kane County , or 36.6% of calls, were from people seeking  assistance with housing or homeless prevention.  She also noted 22% of all callers to 211 Kane County were over the age of 60.    Below are more statistics from Fox Valley United Way regarding the 211 system.
13.7% of callers were behind in utility payments and were facing shut-off of services.

12% requested referrals for assistance with mental health and substance abuse
10.2 % of callers wanted assistance finding employment and 27% of them were over the age of 60
7% of all callers were looking for transportation and 20% of those were over the age of 60
According to the Department of Human Services, funding has often been a major challenge to communities keeping a 211 service operational in Illinois, and only a little under half of the states have fully implemented the service. 

Foydel said at the July meeting of the Kane County Board that this past quarter was "our busiest quarter ever in terms of need," and she thanked the Board for "continuing to support Kane 211 for now and into the future."

​These funds will allow Kane County to keep the 211 system active, as well as initiate a number of other programs and projects.  In addition to the $300,000 allocated to the Information Technologies Department for the operation of 211, the Kane County Board also budgeted $60,000 a year for fiscal years 2024 - 2026 for continued operation and upkeep of the 211 system.