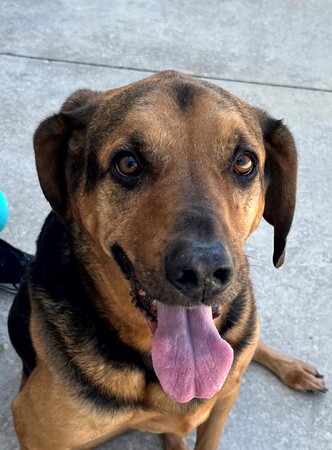 Kane County Animal Control Pet of the Week
KCAC's Adorable, Adoptable Pet of the Week is written by Tecla Metzel of Kane County Animal Control. 8/20/2023 10:00AM
The Pet of the Week featuring Ducky was originally posted on June 16, 2023.  She is still available for adoption.  Read more about her below. 

"Fall in love with a dog, and in many ways you enter a new orbit, a universe that features not just new colors but new rituals, new rules, a new way of experiencing attachment." – Caroline Knapp, American author & columnist

You know the minute you see her that this is dog is special for all kinds of reasons.

An unexplainable electrical twinge runs through you as she walks toward you and buries her head in your lap. She wants pets, as many pets as you can handle and maybe a few tummy rubs, too.

Her name is Ducky and she was found as a stray. She is a spayed black and brown Coonhound-mix, approximately 5-years-old who will stare into your eyes for as long as you stare into hers.
In North American English, Ducky means "charming"; "delightful", but don't be fooled by this seemingly sedate young lady. Her passion is running, running as fast as she can during a game of tag and then congratulating herself with an extra lap when she wins. Try to catch her, she dares you.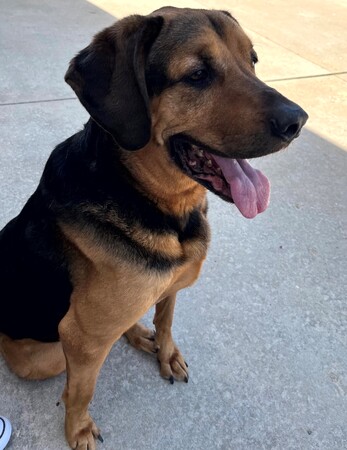 Ducky enjoys the company of almost everyone she meets. Although she doesn't mind other dogs, she's not that interested in having them around. Other dogs might want to play with toys, but those do not interest her in the least. In her mind, it's all about Ducky and running as fast as she can, so why would you want another canine that would just get in the way?

You can definitely count on Ducky to be very vocal, even if you didn't ask her opinion. She enjoys singing throughout the day and plans to play Carnegie Hall some day, so apartment living might not be the best environment for her. She is, after all, a Coonhound, emphasis on the hound part of her lineage.

Once you meet Ducky, you won't be able to get her out of your head or your heart.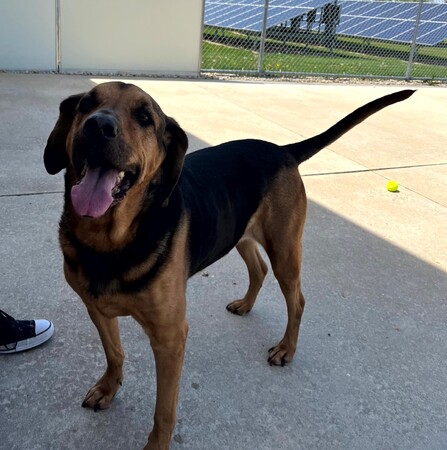 How to Adopt
For more information regarding Kane County Animal Control's adoptable animals and for an adoption application, please go to www.kanecountypets.org.
All Kane County Animal Control adoptable cats and dogs are spayed/neutered, microchipped, up-to-date on all vaccines including rabies. They are tested for feline leukemia/FIV and heartworm.

​The adoption fee for dogs is $200 and $100 for cats. Adoption of two dogs is $300 and it is $150 to adopt two cats.       
KCAC's Adorable, Adoptable Pet of the Week is written by Tecla Metzel of Kane County Animal Control.

"Fall in love with a dog, and in many ways you enter a new orbit, a universe that features not just new colors but new rituals, new rules, a new way of experiencing attachment." – Caroline Knapp, American author & columnist