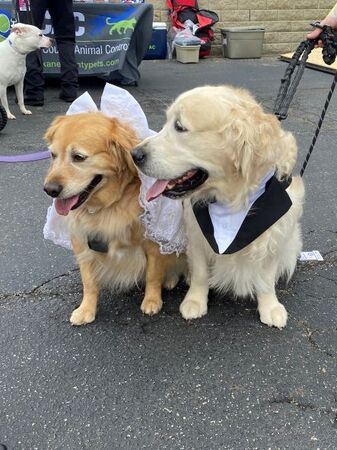 Kane County Animal Control Helps Raise Funds for Veterans with PTSD
Kane County Connects Staff 10/3/2022 7:00AM
​
The Kane County Cougars baseball stadium in Geneva over the weekend went to the dogs, but for a good cause.  Organizers of the "World's Largest Dog Wedding" attempted to break the Guinness World Record for such an event, but fell short.   The gathering however was more serious than a field full of puppy love.  The event raised money for K9s for Warriors, which provides service dogs for military veterans suffering from post-traumatic stress disorder​ (PTSD).
Kane County Animal Control was onsite for the festivities at Northwestern Medicine Field, sharing information about what the agency does to protect the health of pets and care for lost, unwanted or mistreated animals.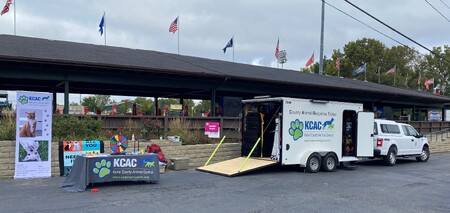 As for the "World's Largest Dog Wedding", 66 dog couples were hitched, which fell short of the record of 178 in Littleton, Colorado set back in 2007.
Each dog taking part in the world record attempt was required to register.  Proceeds go to K9s For Warriors, the nation's largest provider of service dogs for veterans.   For more information about the organization, go to www.k9sforwarriors.org.   To learn more about the work of Kane County Animal Control, go to www.kanecountypets.com​