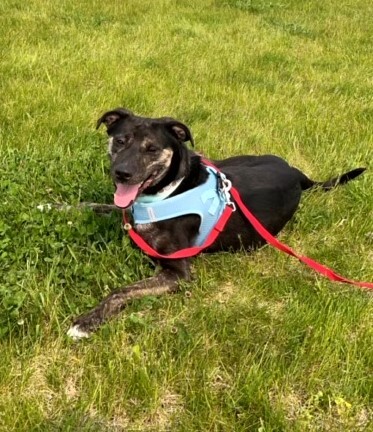 Kane County Animal Control Pet of the Week
KCAC's Adorable, Adoptable Pet of the Week is written by Tecla Metzel of Kane County Animal Control. 6/4/2023 6:00AM
​

Without enough light, the orchid, a beautiful, delicate, vibrant flower will not bloom properly. 
Without a positive and loving atmosphere, Orchid, KCAC's shy 1-year-old spayed tricolor German Shepherd Dog mix will not be able to come out of her shell and grow to fulfill her true potential.
With enough love, support and training from her fur-ever family, Orchid will bloom into the beautiful, goofy and playful pup she is meant to be.  If there's another dog in the family willing to show her the ropes, she will absolutely thrive!
Orchid needs a family willing to give her the time to become comfortable in her space as she explores her new world.

Bring some light into Orchid's life and watch her bloom!

How to Adopt
For more information regarding Kane County Animal Control's adoptable animals and for an adoption application, please go to www.kanecountypets.org.
All Kane County Animal Control adoptable cats and dogs are spayed/neutered, microchipped, up-to-date on all vaccines including rabies. They are tested for feline leukemia/FIV and heartworm.

​The adoption fee for dogs is $200 and $100 for cats. Adoption of two dogs is $300 and it is $150 to adopt two cats.  
KCAC's Adorable, Adoptable Pet of the Week is written by Tecla Metzel of Kane County Animal Control.

"Every flower blooms in its own time." – Ken Petti, author of children's books and young adult books