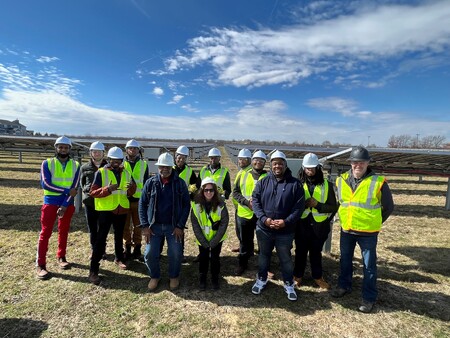 Kane County Part of Student Solar Workshop/Tour
Kane County Connects Staff 3/16/2023 9:00AM
Kane County held a solar workshop and tour with Aurora Quad County Urban League in partnership with GRNE Solar, the company behind the construction of the MW Kane County Judicial Center solar facility.
Quad County Urban League staff member George Allen partnered with Kane County to host students in the workforce development program at Kendall County Health Department on Wednesday, March 8, 2023. Kane County's Ivy Klee, Resource Management Coordinator with the Kane County Department of Environment and Water Resources, was on hand for the tour and to answer questions about what Kane County's solar goals are.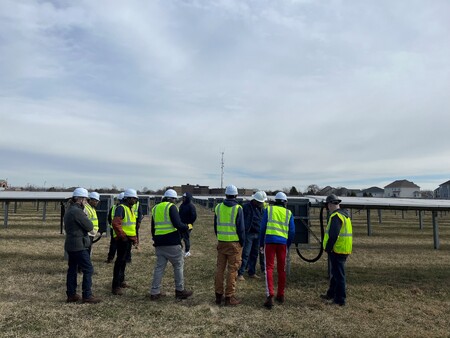 GRNE Solar representatives, Jeremy Hoerauf and Eric Gronwick, presented a classroom workshop on Solar 101 basics including why solar is a growing industry and what types of solar projects are currently underway in the area. Students were also able to ask questions and learn about presenters' professional experience.

Following the classroom workshop, GRNE Solar led an outdoor tour of the completed 2.1 MW Solar array on the Kendall County Health Department property. Students got to see up close solar panels, inverters, electrical equipment, and overall project grounds.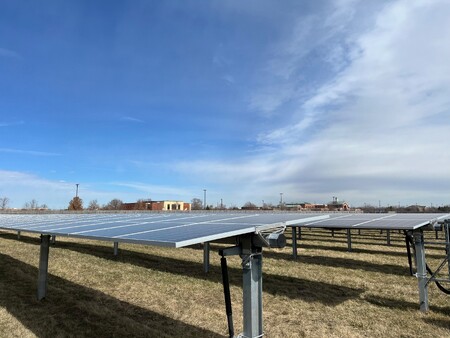 Kane County would like to thank GRNE Solar, Quad County Urban League and Kendall County Health Department for their cooperation and partnership in this event.