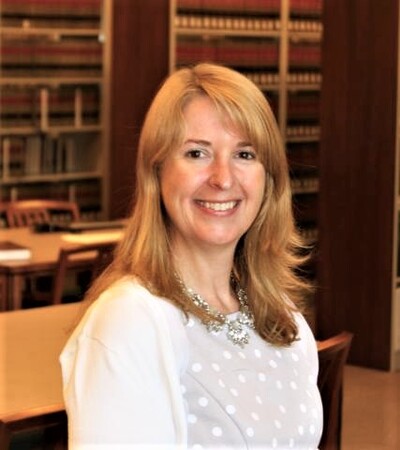 Spotlight on Kane County's Halle Cox
Kane County Connects Staff 8/29/2022 9:00AM
Today's spotlight is on Halle Cox, Kane County's Law Library and Self-Help Director. Cox recently was recognized for her work by the Illinois Supreme Court Commission on Access to Justice. She was the recipient of the Jeffery D. Colman Access to Justice Award. Cox has served in her role with Kane County since 1993 and throughout her tenure has openly advocated for and fiercely supported equal access to justice.
"Through bold and distinctive leaders like Halle, self-represented litigants can acquire the skills to locate legal information and advocate for themselves effectively, "said Kane County Chief Judge Clint Hull.
One of Cox's notable contributions was the establishment of the Kane County's Lawyer in the Library initiative, which brings volunteer attorneys together with those in the Kane County community who can most benefit from free legal guidance. In 2021 alone, 239 members of the public received assistance from attorneys through three free legal help programs—Divorce and Family Law Help Call-In Program (weekly), Divorce and Family Law Help Walk-In Program (weekly), and Lawyer in the Library at Gail Borden Public Library (monthly). Additionally,
Cox has sought and secured valuable resources for the law library. For four years in a row, Cox has served as the self-represented litigant coordinator for the 16th Circuit and has used grant funds from the Illinois Supreme Court Commission on Access to Justice in significant ways, including the purchase of equipment, databases, and software to better support the needs of self-represented litigants in eFiling, attending court hearings remotely (Zoom Court), locating general legal information, accessing court interpreters, and participating in the Lawyer in The Library programs.  Cox also provides onsite coordination for the 16th Judicial Court's full-time JusticeCorps Fellow in Illinois.