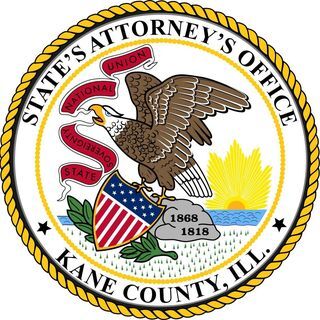 Standing with the Community of Highland Park
Kane County Connects Staff 7/5/2022 8:00AM
​

From the Kane County State's Attorney's Office / Facebook Page
We stand together as a community with Highland Park and the tragedy that they suffered today. On a day that should have been about family and celebrating our country, we instead saw senseless violence that will forever scar our lives. This is a time that we need to band together to stop this violence and to heal as a community. Our thoughts and prayers go out to those that lost a loved one. A special thanks to the members of law enforcement that put themselves in harms way to protect others and to get this suspect in custody. 
From the Kane County Sheriff / Facebook Page 
Our hearts are heavy as we stand in support and solidarity with the community of Highland Park following today's violence during the Independence Day parade.

Our thoughts are with the families and loved ones of those who lost their lives, are injured, and traumatized by yet another disturbing act of violence. Whether you are directly impacted or you are struggling to make sense of the senseless, you are not alone.
Know the signs and don't hesitate to take action.

Resources for Mental Health Crises and Emotional Support:
Disaster Distress Helpline is available 24/7 at 1-800-985-5990: Spanish-speakers should press '2' for 24/7 bilingual support. Calls are answered by staff who are trained in helping people through large traumatic scale events including mass shootings.
National Suicide Prevention Lifeline is available 24/7 at 1-800-273-TALK (8255) – bilingual operators are available. If you or a loved one are feeling suicidal or are experiencing an acute mental health crisis, do not hesitate to call. If you are or a loved one are in imminent danger, please call 911.

Illinois Call4Calm Text Line is available 24/7 by texting the word 'TALK' (or 'HABLAR') to 552020. You will be connected to trained mental health personnel in your own community. Participation is anonymous – your first name and zip code are requested in order to connect you to the support you need.

The NAMI HelpLine, 1-800-950-NAMI (6264) is open 9 am to 9 pm Monday through Friday. You will speak with trained volunteer who will listen, answer questions, and help you find local resources. Visit our interactive map to find any of our 19 Illinois NAMI affiliates
In the Highland Park area our closes affiliates are: NAMI Lake County and NAMI Cook County North Suburban and NAMI Barrington Area.
The Illinois Warm Line is available for caring support for mental health and/or substance use challenges at 866-359-7953. Monday-Friday 8 to 5, except holidays.

The National Association of School Psychologists offers practical tips for educators and parents in talking to children about violence, starting with reassuring youth that they are safe in this moment.​

​