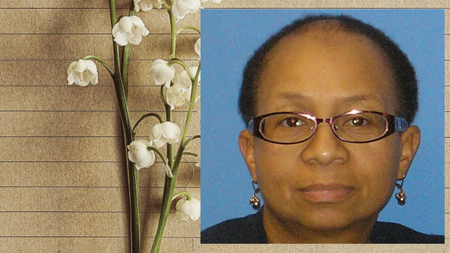 A Tribute to Sheila McCraven: Remembered for Her Dedication to Kane County
Kane County Connects Staff 7/14/2022 1:00PM
Sheila McCraven served as the Executive Director of Human Resources for 23 years for Kane County.
Those who knew her remember her for a strong work ethic and dedication to her responsibilities to advise the County's employees.

McCraven was also a lawyer and started her career as a Kane County Assistant State's Attorney and a Public Defender.
"I had the privilege of working closely with Sheila on many occasions. As a result, she quickly earned my respect as a woman of integrity, honesty, fairness, trustworthiness and courage. She was not afraid to speak the truth, even when it was difficult for some to hear," said Kane County Finance Department Executive Director Joe Onzick. "She was greatly devoted to her work as evidenced by all the extra hours she put in without complaint. And she sincerely cared about her staff and colleagues. She has been greatly missed by many since she left the County, and her passing only intensifies the sense of loss."
When she wasn't working, she volunteered her time in the community with Helping Hands Organization, the Northern Illinois Food Bank and the National Alliance on Mental Illness.
McCraven passed away on June 20, 2022 at the age of 62. No services have been scheduled. The family asks for prayers in their time of bereavement.