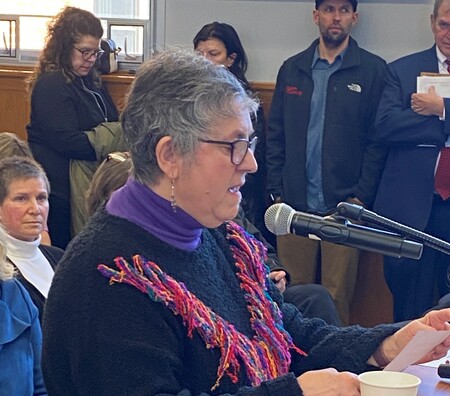 Poem About Why Kane County is the Place to Be
Kane County Connects Staff 3/20/2023 9:00AM
To commemorate Women's History Month, Gareth Mann was asked to give the invocation at the start of the March meeting of the Kane County Board. Mann, a longtime resident of Elgin, is the 2022 Elgin Poet Laureate and has spent more than 40 years as a poet. 
Mann​ is widely admired in Elgin's poet community as a mentor teacher and inspirational poetic performer. After her invocation, she treated the board members and those in the audience to her catchy poem about the reason why Kane County is the place to be:

If you want variety
Kane County is the place to be
There's industry and farms galore
And so much more
Thriving cities and quaint towns

So many places to explore Parks and forest preserves by the score
You can find your own little piece of heaven that's for sure
The Kane County story
The Fox River its crowning glory
Busy bustling places and open spaces
It's no trial to find a home to suit your lifestyle
From comfortable condos to sweet farmettes

Vast Victorians

To brick bungalows
You can bet

Diversity reigns
Kane County claims
Homes large and small

Townhouses, apartments

We've got it all 
Housing developments old and new
More than a few
Choices for you

So come to Kane County to work or to play
to make it your home or just spend the day

Come to Kane County to visit or live
Kane County has oh so much to give  

In addition to the appearance by Mann, Amber Peterson, Executive Director of Elgin Partnership for Early Learning was asked to lead the Board meeting in the Pledge of Allegiance.  

Learn more about Elgin Partnership for Early Learning by 
clicking here
.​