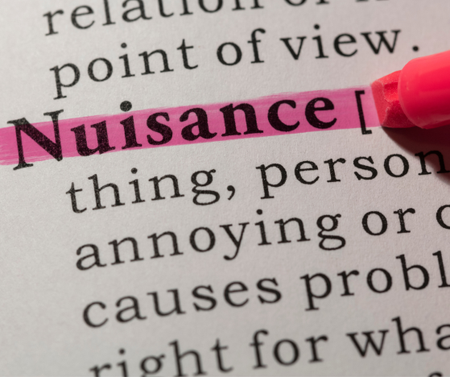 Changes to County Nuisance Code Considered
Kane County Connects Staff 9/20/2022 4:00AM
Spurred by public complaints, Kane County is considering changes to the County Code regarding nuisances to include noise from gunfire.
At its September meeting, members of the Kane County Board's Judicial/Public Safety committee heard from three people from the South Elgin area who complained about an unincorporated property owner who, they said, is shooting off guns without regard for public safety or for their neighbors' quality of life.
"My backyard sounds like a war zone," said one of the concerned residents.
Watch public comments on the Kane County Government YouTube site.  Comments start at 4:50.  https://www.youtube.com/watch?v=ksekYn4HqdI

According to Kane County Sheriff Ron Hain, there have also been concerns raised by Aurora University about events at its football stadium and neighboring property where recently, individuals have been shooting firearms for recreation.

The public comments during the meeting were just the latest complaints from residents who have contacted the Kane County Board Office and Sheriff, concerned by an increase in gunfire near their homes as well as live and amplified music.
The Judicial/Public Safety committee members directed staff to research amendments to the Kane County Code to address the discharge of firearms as a noise nuisance.

The possible amendments to the County's nuisance code would also give the Kane County Sheriff new enforcement opportunities by allowing officers to ticket people in violation of the code.
"To me, this is very timely and is badly needed throughout Kane County and the Sheriff's office would be more than happy to respond to those calls and finally have some teeth to issue ordinance citations," said Hain.
According to the Kane County State's Attorney's Office, the Illinois Counties Code provides counties with authority to regulate, in the interest of public safety, firearm discharge within residential areas.
Currently the Kane County Code does not provide for an ordinance violation for a discharge of a firearm in unincorporated areas. There is an existing Illinois criminal statute which makes a reckless discharge of a firearm a Class 4 felony.