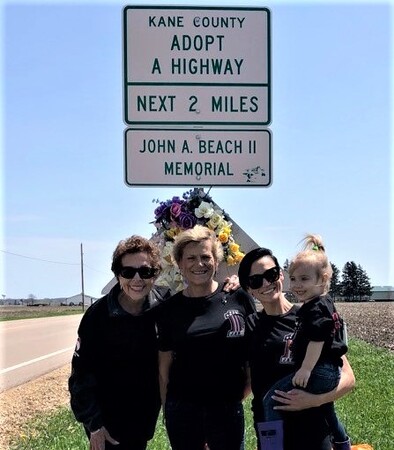 What Are Those Adopt-A-Highway Signs All About?
Kane County Connects Staff 1/22/2023 10:00AM
The Kane County Division of Transportation (KDOT) offers the opportunity for volunteers to adopt a portion of highway and aid in the beautification of roads in both rural or urban areas.

Just about anyone can take part and make a positive impact on the area where they live. Volunteers for the Adopt-A-Highway program can include family, friends, neighbors, coworkers or organizations.

Individuals or groups interested in adopting a section of highway can fill out an application which are reviewed by KDOT and approved by the Kane County Board.

A sign bearing the name of the roadway sponsor is placed along the adopted portion of road.
Currently Kane County has 62 sections of highway adopted, including three new adopters involving sections of Keslinger Road, Kirk Road and Plank Road.

Learn more about the program or fill out an application by
clicking here
.