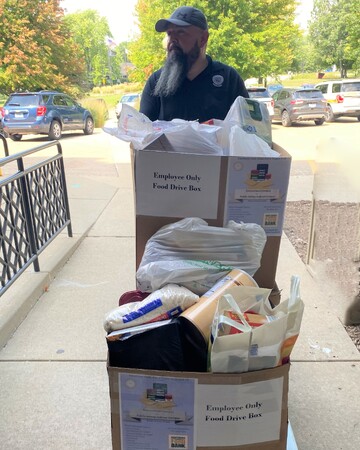 Kane County Employees Collect over 1,200 Pounds of Food for Donation Center
Kane County Connects Staff 8/23/2022 5:00AM
Kane County Government workers just wrapped up a food drive to benefit Northern Illinois Food Bank, generating donation boxes that were overflowing with non-perishable food items by the end of the event.

"Kane County has families who suffer from food insecurity and children who have to go to bed hungry. Kane County's employees stepped up to offer help. The generosity of our employees is only matched by their hard work for the people who live here," said Kane County Chair Corinne
Pier
og. "
I'm proud of everyone who donated to this important cause. Hu
nger has no place in Kane County."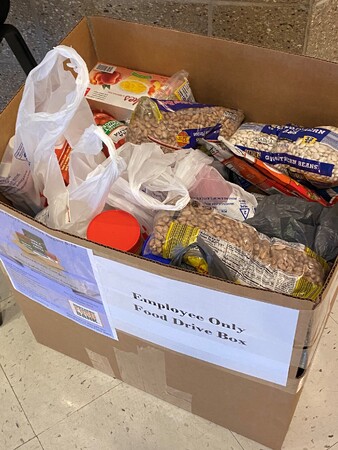 According to the scale at Northern Illinois Food Bank, 1,277 pounds of items were donated from the Kane County Government food drive.

"Our neighbors continue to struggle in meeting the needs of their families," said Maeven Sipes, Chief Philanthropy Officer, Northern Illinois Food Bank. "We're so grateful to the generosity of Kane County Government employees. Thanks to their efforts, we'll be able to provide more neighbors the food they need to thrive."
Northern Illinois Food Bank — through a network of more than 900 food pantries, soup kitchens and feeding programs — provided 100 million meals across a 13-county service area, including Kane County, last year.