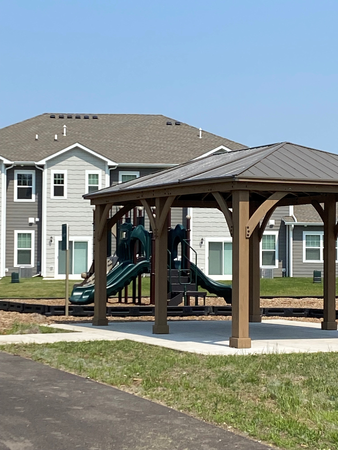 Meet Emma of Emma's Landing
Kane County Connects Staff 5/30/2023 7:00AM
Emma's Landing is Geneva's new affordable housing community located on the city's west side.  The development consists of 45, two- and three-bedroom townhouses for individuals and families.
This month the Burton Foundation, responsible for the planning, financing and the construction of Emma's Landing, held a gathering to officially open the $22 million project. 
Among the guests was Emma Miles, the namesake of the development.  Her father, a longtime Geneva resident and advocate for affordable housing, is credited with helping bring the project to Geneva.  Emma is also a resident of the community named after her.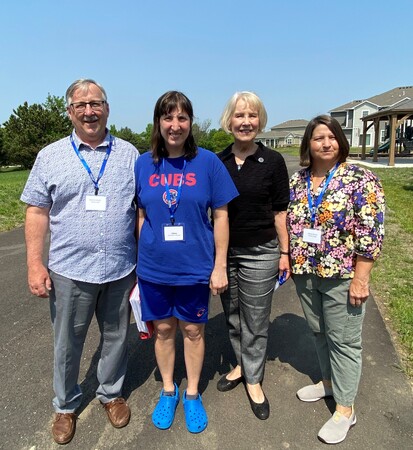 "There is a critical need for more affordable housing," said Kane County Board Chair Corinne Pierog during the official opening. "Companies want to come to Kane County and need workers, and those workers need an affordable place to live," said Pierog. The townhomes in Emma's Landing are rental units costing between $519 to $1,877 per month depending on the size of the unit and the household's percentage of the Area Median Income.
"This is not a development; this is a neighborhood," said Geneva Mayor Kevin Burns. "Welcome to our corner of the world that you are now a part of."
According to the City of Geneva website, in January of 2020, the City Council adopted an inclusionary housing ordinance that provides incentives for the creation of affordable housing within Geneva. The adoption of the ordinance supports the City's stated goal to bring the percentage of affordable housing units in Geneva to a minimum of 10 percent of the total housing stock.