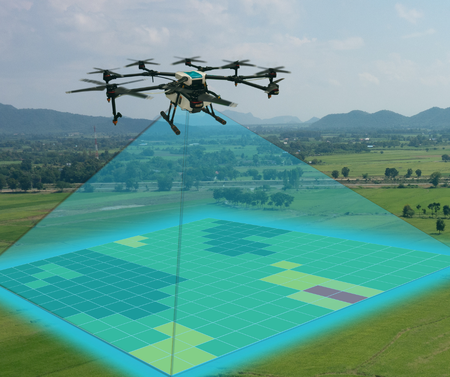 DUI Fines Fund New Drone Technology for Kane County Communities
Kane County Connects Staff 10/9/2022 5:00AM
At its October meeting, members of the Kane County DUI Task Force approved two funding requests for drone technology through its grant program.
The North Aurora and Campton Hills police departments both applied for and received grant money to purchase the drones. The DUI Task Force is funded primarily through fines imposed on motorists charged with driving while under the influence.
The task force can use these monies to fund equipment and training requests related to DUI enforcement. Kane County Sheriff, Ron Hain, who has been the Chairman of the DUI Task Force since 2019, calls the grant program critical. "Every law enforcement agency, not just across Illinois but across the nation, has to deal with DUI related traffic crashes," said Hain. "To be able to have these funds to help smaller police departments purchase extra equipment to investigate DUI's, assists in combatting the ongoing issue of impaired driving."
In their application, the North Aurora and Campton Hills police departments both indicated they would use the drone to assist in investigating vehicle crashes involving DUI drivers or to locate a suspected impaired driver should they flee law enforcement. North Aurora noted that a drone would provide recorded evidence to assist the Kane County State's Attorney's Office in prosecuting DUI offenders.
This year, the Kane County DUI Task Force has funded five drone purchases, between $8,000 to $10,000 each, to police departments in Montgomery, Elburn, South Elgin, North Aurora and Campton Hills. 
Funding from the grant program has also been used to pay for phlebotomists (medical professionals who are trained to perform blood draws) who participate in the State's Attorney's 'No Refusal Weekends.' No Refusal Weekends are typically scheduled over  holiday weekends and give police officers the ability to get a blood search warrant for suspected drunk driving faster than usual.