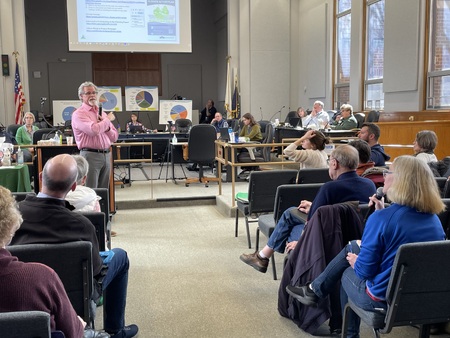 Climate Action Implementation Plan Listening Session in Elgin
Kane County Connects Staff 4/5/2023 1:00PM
Get involved in protecting the future of Kane County by attending an upcoming Community Listening Session for the County's First Climate Action Implementation Plan.

The gathering will be part of Elgin's Earth Summit on Saturday, April 29, 2023, from 11:45 a.m. – 12:45 p.m. at Elgin Community College. The public will have the opportunity to connect with local environmental organizations and learn about sustainability initiatives in the area.

The listening session will give anyone concerned about Kane County a chance to learn from experts about existing climate conditions and data regarding the future impact of greenhouse gases. Participants will also be able to ask questions and share feedback.

The Climate Action Implementation Plan will serve as a blueprint for Kane County communities to follow in implementing individual pro climate actions to protect and sustain the environment. To RSVP for the event, use the QR code in the flyer, or follow this link:
https://forms.gle/8FiDBtVG3TYZkAzo8
Don't miss this opportunity to be a part of the solution.