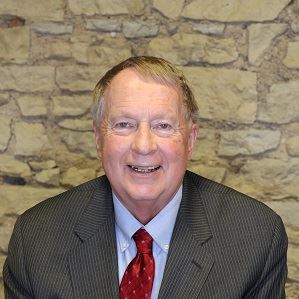 Mayor Leads Walk Through History in Challenge to Boost Physical Activity Nationwide
Kane County Connects Staff 9/6/2022 9:00AM
 Mayor Jeff Schielke is joining more than 60 other mayors in a nationwide initiative to reduce heart disease and stroke by encouraging residents to get up and get moving. Schielke announced a Walk Through History, the city's first Move with the Mayor event in a series of physical activity offers aimed to foster community and lower the risk of cardiovascular disease.  
Schielke will lead Batavians of all ages and fitness levels on a walk through downtown Batavia, highlighting locations of historical moments that link Batavia to the Academy Award, Dwight D. Eisenhower, John F. Kennedy, Charles Lindbergh, Buzz Aldrin and the Moon landing, and more.  
"Being physically active can have numerous benefits, such as reducing the risk of heart disease and stroke," Schielke said. "Walking around your community is a great way to get moving. And learning about our town's rich history may inspire you to explore parts of our town while you get exercise." 
Heart disease is the leading cause of death in the U.S., killing over 655,000 people each year. Healthy diets, living smoke-free, and increased physical activity, such as walking, can help prevent death from heart disease, said John Clymer, executive director of the National Forum for Heart Disease & Stroke Prevention, the organization behind the national Move with the Mayor challenge. 
Move with the Mayor, A Walk Through History starts at 9 a.m., Sunday, Sept. 25 at the Peg Bond Center, 151 N.
Island Ave. Schielke will lead walkers to various historical locations, sharing his Batavia history knowledge along the way. The walk will be approximately 2 miles roundtrip. Light refreshments will be served. 
ABOUT THE NATIONAL FORUM FOR HEART DISEASE & STROKE PREVENTION & MOVE WITH THE MAYOR 
The
National Forum for Heart Disease & Stroke Prevention
brings together the most dynamic and diverse organizations in cardiovascular health, providing a forum and outlet for organizations to amplify their voices. an independent non-profit, 501(c)(3), a voluntary health organization. To learn more, visit
www.nationalforum.org
. Mayors use
Move with the MayorTM
to encourage residents to protect and improve their health and to make their communities more active and accessible. Mayors are using Move with the Mayor messaging, policy recommendations, and other tools to empower and protect community members from COVID-19 and improve cardiovascular health and health equity.
Source: City of Batavia media release