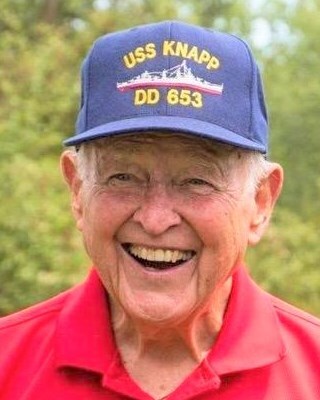 Street Dedication Honors Veteran and Community Leader Dan Dolan Sr. of Aurora
Kane County Connects Staff 8/15/2022 12:00PM
A section of Route 31 in Aurora has been renamed to honor the life and legacy of U.S. Navy Veteran and Aurora community leader Dan Dolan Sr.
Mr. Dolan passed away in February 2020 two days after his 89th birthday. He grew up in Aurora and went to East Aurora High School with the belief that once a Tomcat, always a Tomcat. He served in the Korean War in the United States Navy aboard the USS Knapp Destroyer.
Mr. Dolan was a successful real estate developer having established Dolan and Murphy Inc. in the 1960s. That real estate company sponsored the Shamrocks Fast Pitch Softball team for over 35 years leading to his induction into the International Softball Congress Hall of Fame. He was also very involved with Aurora Little League baseball for over 50 years.
Back in April, the state legislature passed a resolution naming the section of Route 31 in Aurora from East Illinois Avenue to East Indian Trail Road as "Dan Dolan Way."
"This ceremony and permanent tribute to the life and memory of Dan Dolan is a fitting way to honor a person that contributed so much to his country and community," said State Representative Stephanie Kifowit. "Mr. Dolan was an iconic figure in Aurora always putting country and community first. 'Dan Dolan Way' will remind all who drive this section of highway of the positive impact this great man had on so many."

The resolution was presented by Representative Kifowit and State Senator Karina Villa. The House Chief Co-Sponsors were Representatives Barbara Hernandez, Maura Hirschauer, and Keith Wheeler.
Source: New Release from Rep. Kifowit