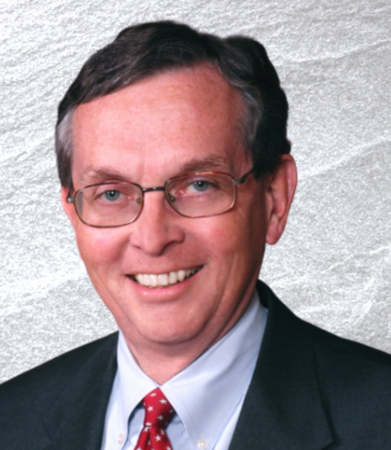 Passing of Longtime Alderman and the 58th Mayor of Aurora, Robert J. O'Connor
Kane County Connects Staff 9/27/2022 12:00PM
Robert James O'Connor (Bob) passed away at home on September 15, 2022.
 "Aurora has lost one of its most dedicated public servants," said Aurora Mayor Richard C. Irvin. "With a heavy heart, we mourn the passing of my predecessor and revered colleague on the Aurora City Council, the 58th Mayor of Aurora, Robert J. O'Connor. I admire the life he lived, the lessons he taught, and the legacy he left. He is the statesman of Aurora who will forever be remembered for his unwavering commitment to his beloved hometown."
Born on August 30, 1944, in Aurora, he was a proud graduate of East Aurora High School. He matriculated to and graduated from the University of Illinois and the University of Notre Dame Law School. Bob had a long career in Aurora as an attorney handling real estate and estate planning, but the work that brought him the most enjoyment was his time spent as an Alderman-at-Large for the City of Aurora. Winning his first election in 1985, he was elected eight more times and served the city proudly for nine terms spanning 36 years.
He was a member of the Finance Committee for the entirety of his council career, serving as chairman for 32 of those years. In October 2016, he was sworn in for a six-month term as the 58th Mayor of Aurora.
In addition to his work as an attorney and council member, Bob was an active and engaged board member of the Northeastern Illinois Area Agency on Aging and the Illinois Council on Aging; additionally, he volunteered at the Dominican Literacy Center for their citizenship classes and served on the Board of Directors of the Community Foundation of the Fox River Valley. He was active in the Exchange Club of Aurora as a member, past President, and Treasurer. He was also a member of the Administrative Board for Phillips Park and Splash Country Aquatic Centers, the Aurora Public Library Board of Directors, and the Aurora Police Foundation Board of Directors.
He is survived by his wife of nearly 52 years, Mary (Eberly) O'Connor; sons, Thomas (Teresa) O'Connor of North Aurora, Illinois, John (Jill) O'Connor of Conroe, Texas, his grandchildren Avery, Beckett, Mady and Kate, and a host of family members and friends. A public visitation will be held on Sunday, October 16, 2022, from 1 p.m. to 7 p.m. at the Healy Chapel, 332 W. Downer Pl., Aurora, Illinois 60506. Funeral and interment services will be private.

The Aurora City Council will pay tribute to O'Connor at the conclusion of the Aurora City Council meeting on Tuesday, September 27, at Aurora City Hall, 44 E. Downer Place. The meeting begins at 6 p.m., with memorial remarks expected closer to 7 p.m. The meeting will be live-streamed at www.facebook.com/CityofAuroraIL
Source: City of Aurora Media Release