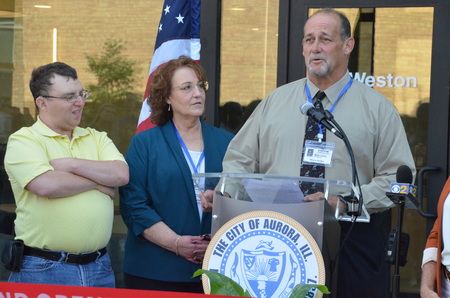 Long-Abandoned, Dilapidated Hospital Reopens as New Home for Individuals with Disabilities
Kane County Connects Staff 9/18/2022 11:00AM
The City of Aurora has cut the ribbon on a new independent apartment community for individuals with intellectual, cognitive, and developmental disabilities.
The new facility is located on Aurora's eastside on the site of the former Copley Hospital campus. According to the city, Weston Bridges is a 53-unit, single-bedroom residential community for high-functioning, post-transition adults looking to live independently.  The housing model helps each resident achieve their potential through an enriched and independent lifestyle.

On-site support includes daily meal programs, transportation, recreation, health and wellness, activities, individualized coaching, and employment placement.
Community amenities include a library, resource areas, fitness centers, recreation, media spaces, and activity rooms.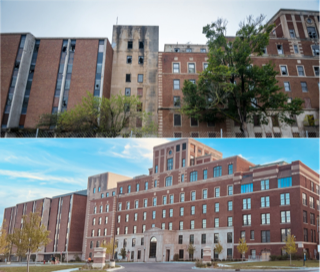 Weston Bridges is part of the Bloomhaven redevelopment project, an approximate $125 million restoration project led by Fox Valley Developers, a group of three sets of brothers who were raised in Aurora and are dedicated to giving back to their hometown community. The multi-phase project has rejuvenated the long-abandoned former hospital campus and is now a thriving place of peace, security, vitality, and inspiration.
The transformation of the nine-acre campus, which had been abandoned since 1995, involved the historic renovation of structures that dated back to 1888. Approximately 340,000 square feet of space were remediated and restored through the project.
Source: City of Aurora