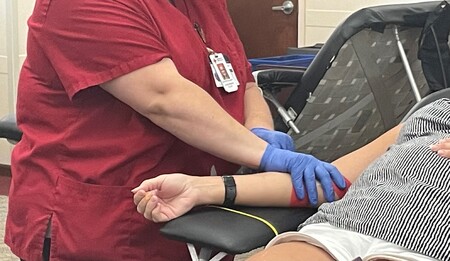 Kane County Blood Drive Draws Pint after Pint
Kane County Connects Staff 8/25/2023 8:00AM
​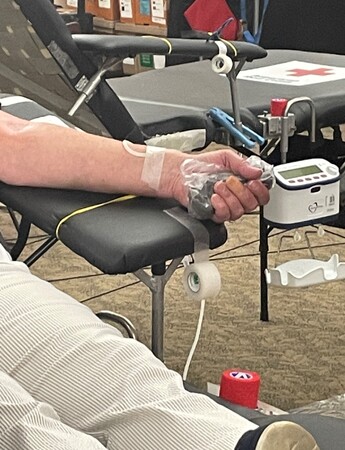 Kane County, in partnership with the American Red Cross, hosted a blood drive at the Government Center Campus in Geneva on August 24, 2023.  In five hours, 22 people donated 22 pints of blood.  Most people decide to donate because they know it saves lives. 
Blood donations are used for patients in need of surgery, cancer treatment and transfusions for blood loss from traumatic injuries.  

There is no substitute for blood.  Donors are the only sources for those in need and the need for blood is constant. Yet, according to the Red Cross, only about 3% of age-eligible people donate blood yearly.  
To find a blood drive near you, click here.