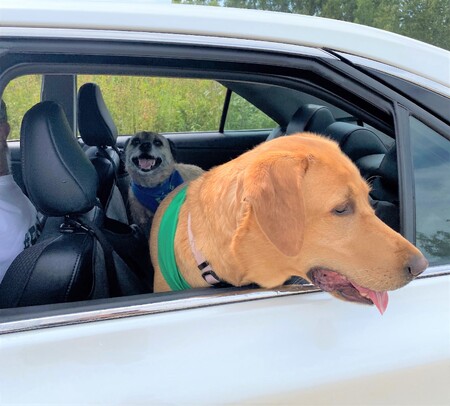 Bow Wow! at Kane County Animal Control
Kane County Connects Staff 8/29/2022 12:00PM
What an amazing turnout this weekend for Kane County Animal Control's (KCAC) microchip and rabies vaccine clinic. Lots of people from all over the County took advantage of this low-cost clinic to keep their pet healthy and safe.
Staff provided 103 rabies vaccines (82 dogs and 21 cats) and 22 pets were microchiped.

The clinics are held drive-thru style, so pet parents can wait in their car while the top notch KCAC staff takes care of the rest.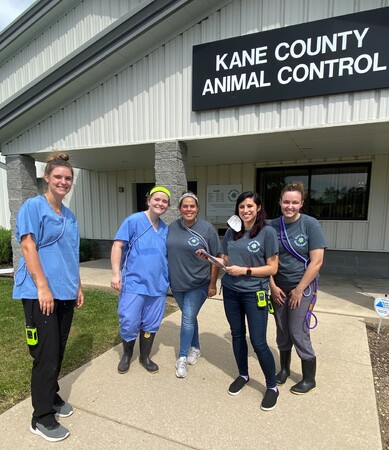 There are two more dates to get a dog or cat a rabies vaccine or microchip, on Wednesday September 21 4:30 p.m. – 7 p.m. and Saturday October 1 10 a.m. - 1 p.m. at the KCAC facility
4-6- Keslinger R
oad in Geneva.
Looking to adopt a pet?   Good idea to check out the adoptable pets at KCAC.
All Kane County Animal Control adoptable cats and dogs are spayed/neutered, microchipped, up-to-date on all vaccines including rabies. They are tested for feline leukemia/FIV and heartworm. The adoption fee for dogs is $200 and $100 for cats. Adoption of two dogs is $300 and it is $150 to adopt two cats.

For more information go to http://www.kanecountypets.com/